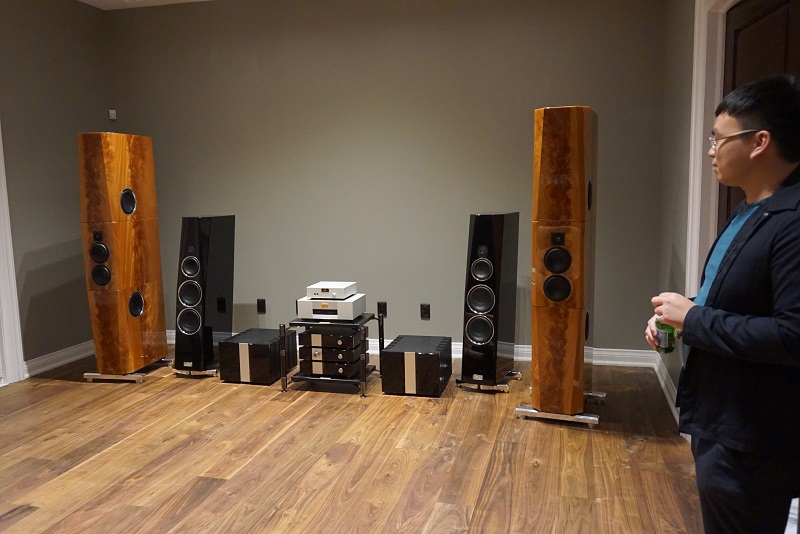 Wynn Audio, the Canadian distributor for the Swiss audio product company Goldmund, Tidal Audio of Germany, Swedish SW Speakers, Japanese Reimyo and Harmonix; as well as other fine international brands such as, Thales Tonarm, Boenicke Audio and Acoustic System; held a quaint industry meet & greet on Mon. Apr. 18th at their all-new Richmond Hill showroom. The event was organized as an informal industry/press open house. Guests, including yours truly, had the pleasure of touring the just completed Wynn Audio Showroom along with meeting Michel Reverchon, CEO of Goldmund as well as Rodolphe Boulanger, Sales Manager at Goldmund.
The new showroom wonderfully complements the fine brands that Wynn Audio supports; having one medium-sized and one very large listening lounge, along with a beautiful server, stocked with refreshments. The pictures of the showroom here are just a taste of what's to come, as décor and furnishings are still in progress, with construction just recently completed.
Entrance of the Wynn Audio Showroom at 20 Wertheim Court:
Mid-sized Goldmund Lounge: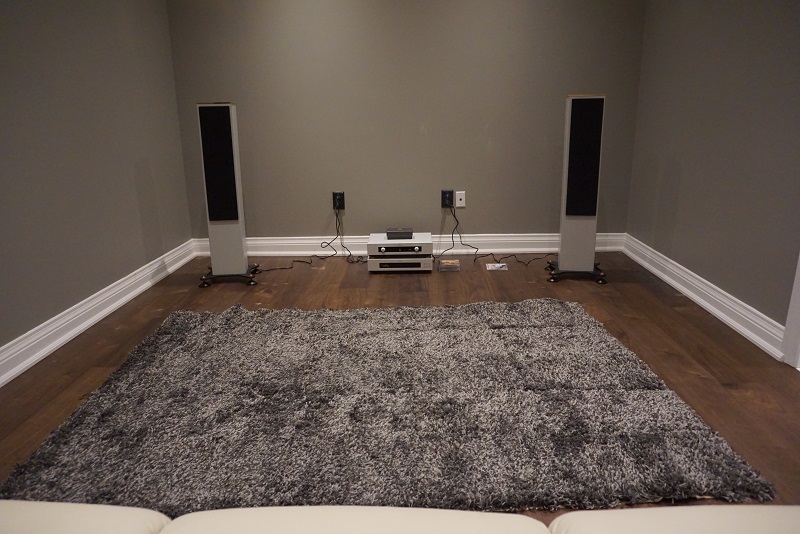 Goldmund Logos Tower active loudspeakers: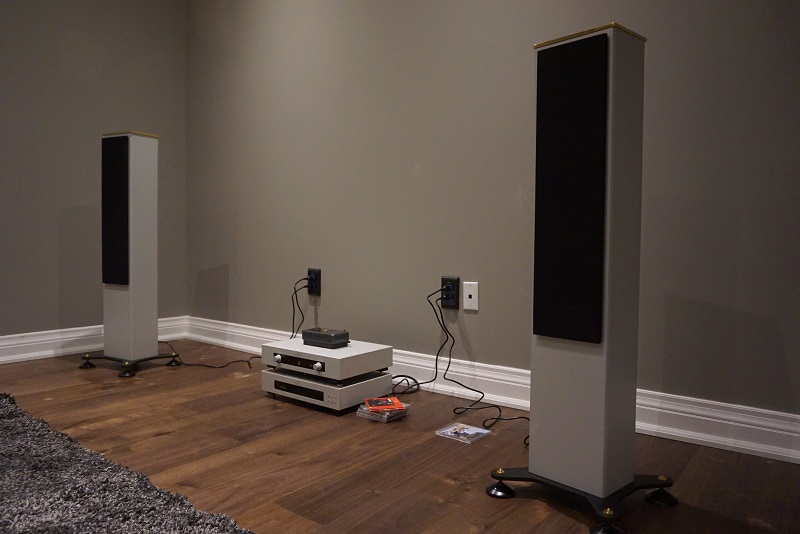 Goldmund Metis Talisman Hub, Mimesis II Wireless Hub and EIDOS 17 Universal Player: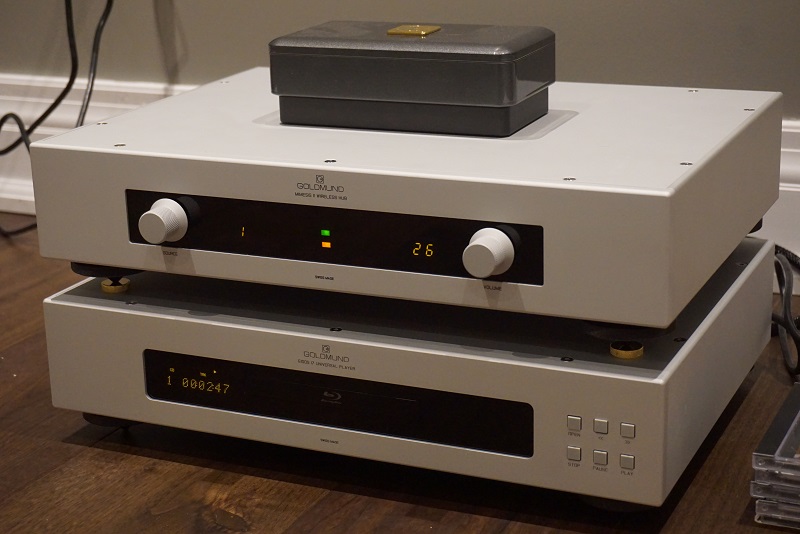 Mr Rodolphe Boulanger, Sales Manager at Goldmund, proudly beside the Goldmund Logos Tower:
Large Lounge with Wynn Wong (a.k.a. proud daddy) on the right: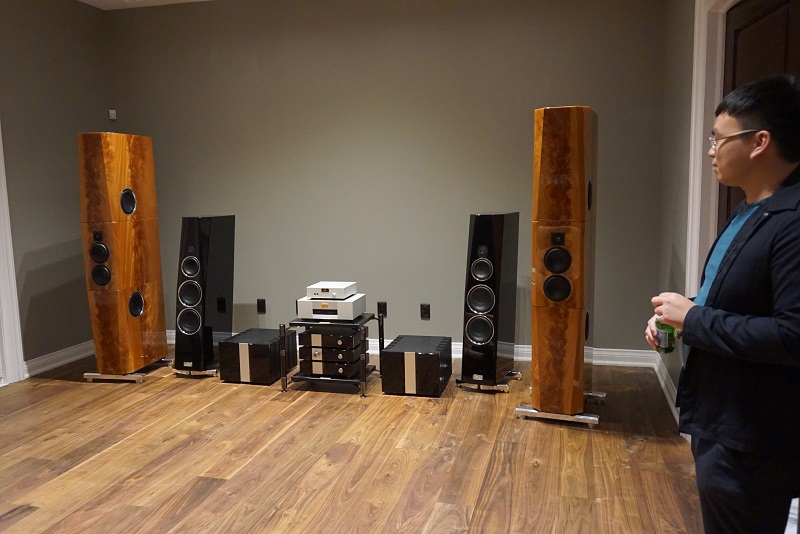 Goldmund stack:
Tidal Audio stack: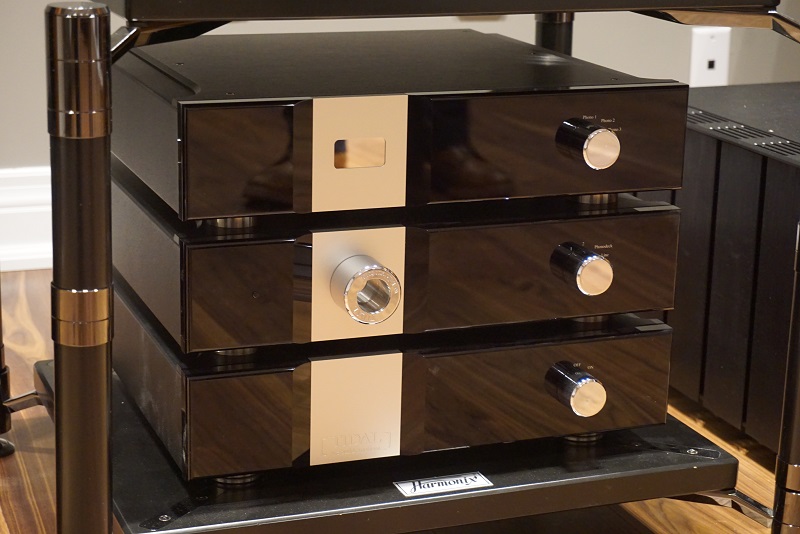 A few guests, including both Rodolphe Boulanger and Michel Reverchon of Goldmund:
Keep a watch out for Wynn Audio in coming months. Like us on Facebook, follow us on Twitter, if you liked this sneak peek.